INTERIOR DESIGN
Design today doesn't have to follow a stringent set of rules. Mixing complementary styles and finishes is not only acceptable but can also make your spaces more interesting and inviting. Eclectic style is becoming the norm allowing you the freedom to choose pieces that you love, color that creates the mood you want, and styles that are unique.
Interiors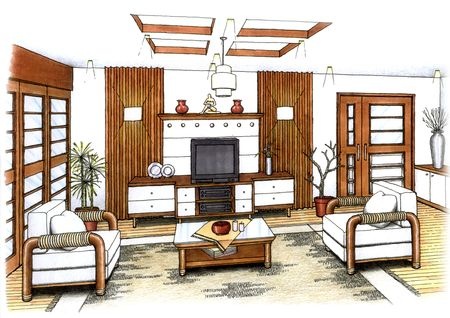 We have designed many spaces, both indoor and outdoor, from a small one room apartment to large mansions in New York, New Jersey, and Pennsylvania. We have enjoyed the more relaxed designs of the spaces we've created in Florida. We love challenging spaces and finding solutions for small spaces, low light, and difficult rooms for furniture placement.  We believe that every room should reflect your personality, your style, your lifestyle. Whether your style is more traditional, contemporary, or eclectic, we will work with you to design spaces that are harmonious, sophisticated, and functional.  We want our clients to love their home and feel at home with a design that reflects their signature style.
The Butterfly Room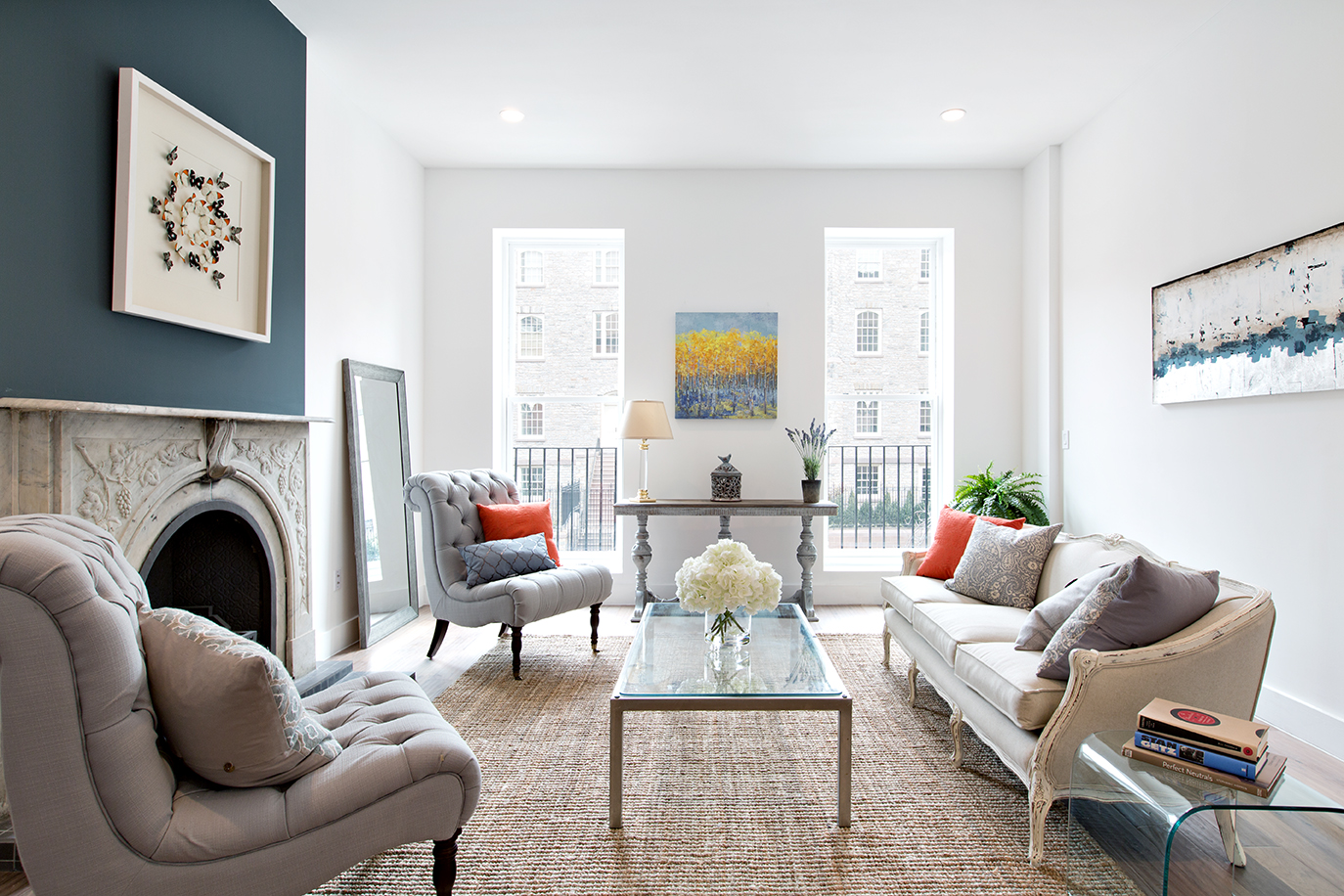 The Butterfly Room was designed with elegance in mind. It is an eclectic collection of pieces both old and new that emphasize the grandeur of this room which was originally built in 1853. We were bought in to bring warmth, color and texture to the space, and to transform it into an inviting living room that can be used comfortably for entertaining family and friends alike.
Mid-Century Foyer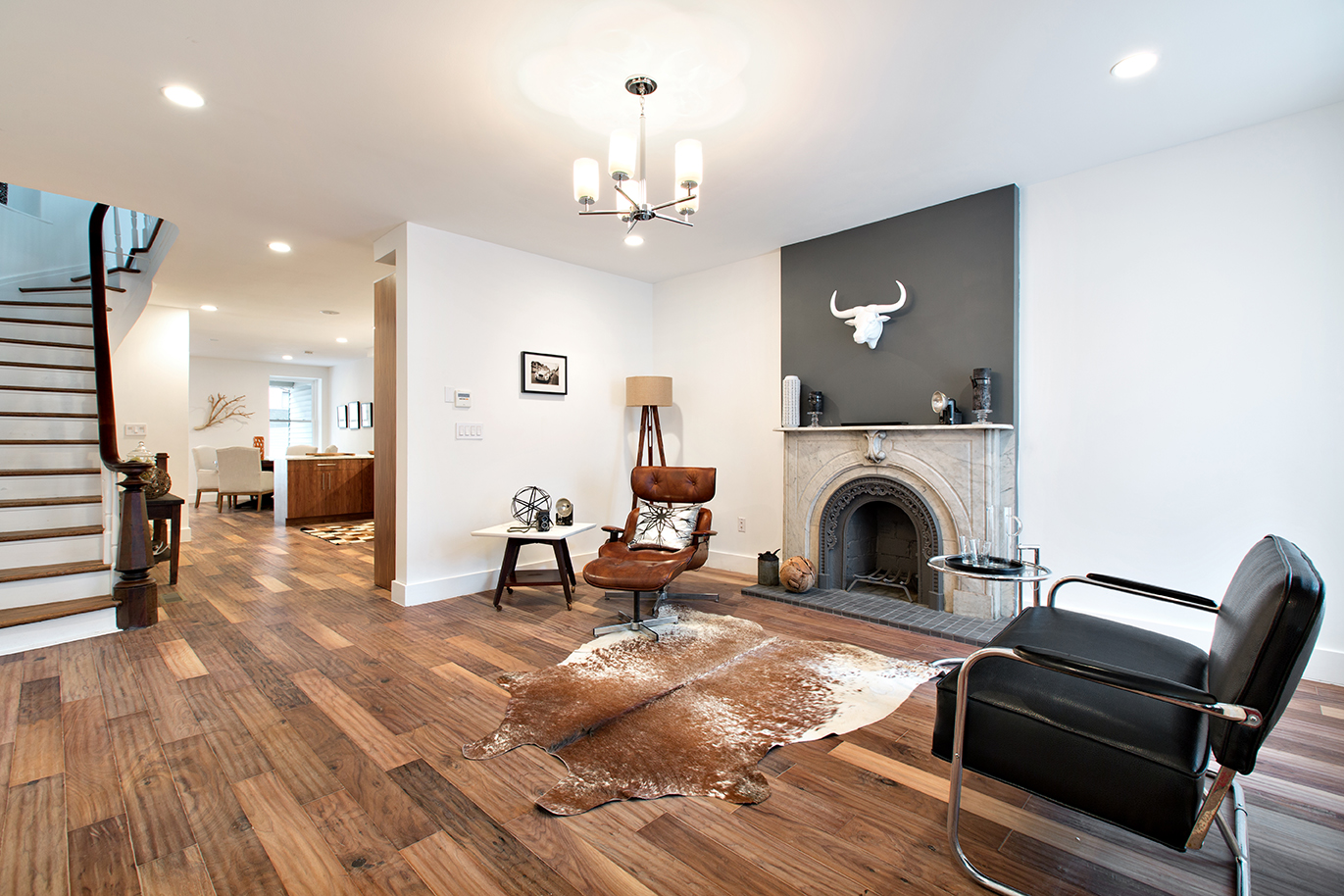 This Mid Century Foyer is a stylish interior for a grand city mansion. Using a mix of refinished vintage items from our furniture collection as well as some unique flea market finds, we were able to transform an overlooked space into a room showcasing the owner's sense of style. Introducing cow hide on the floor, and hanging a ceramic bulls head above the mantle against a graphite wall palette finishes off this quintessential modern classic room.
Modern Bathroom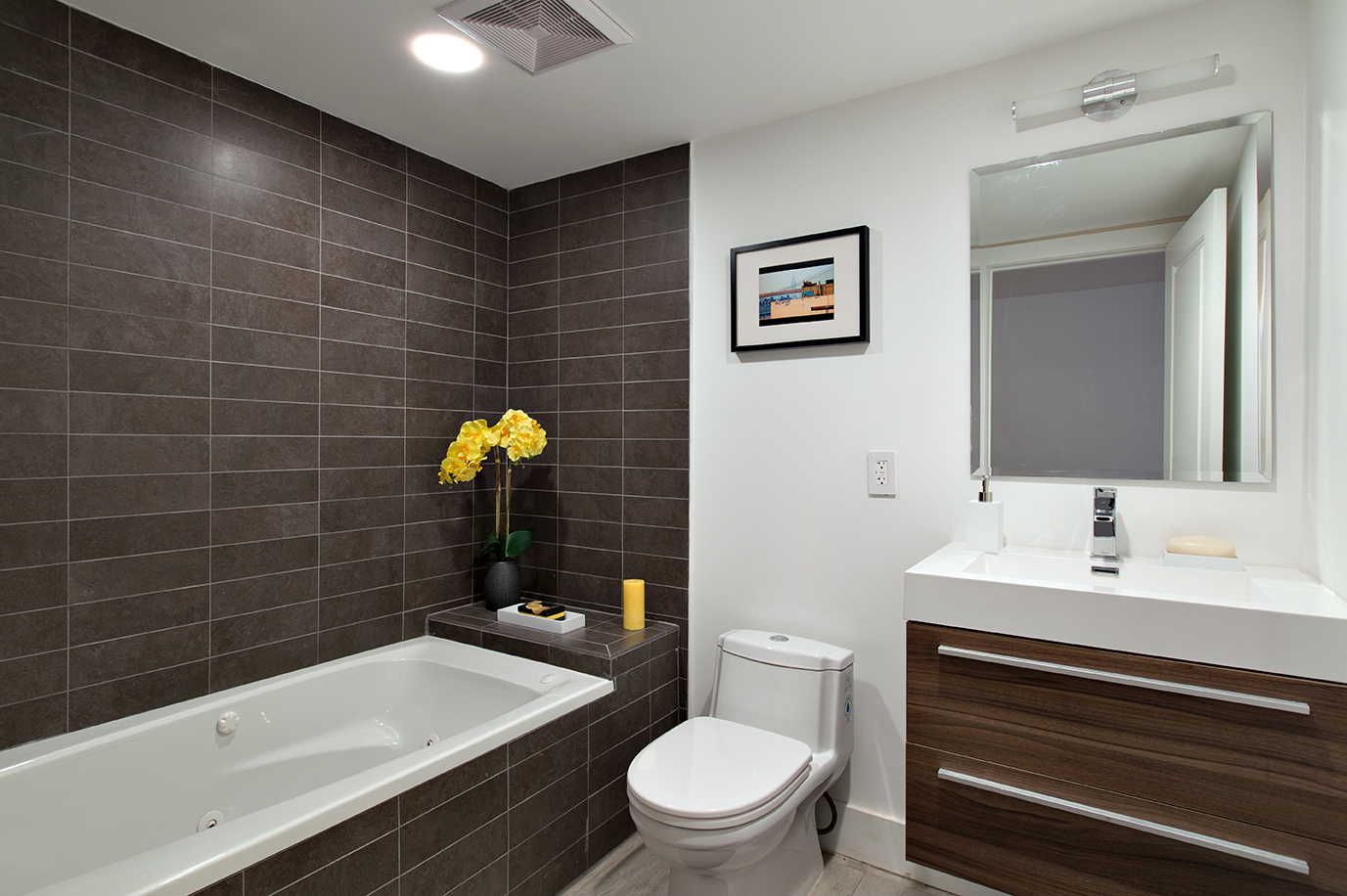 We designed every element of this bathroom… from the initial floor plans and sketched layouts, through to product selection and furnishings. The porcelain tile surrounding the tub and shower is a perfect backdrop for the "light bark" porcelain tile flooring and modern teak vanity. A "pop" of yellow in the bath towels, orchid and photo, give this bathroom a warm but chic look.
Good Mornings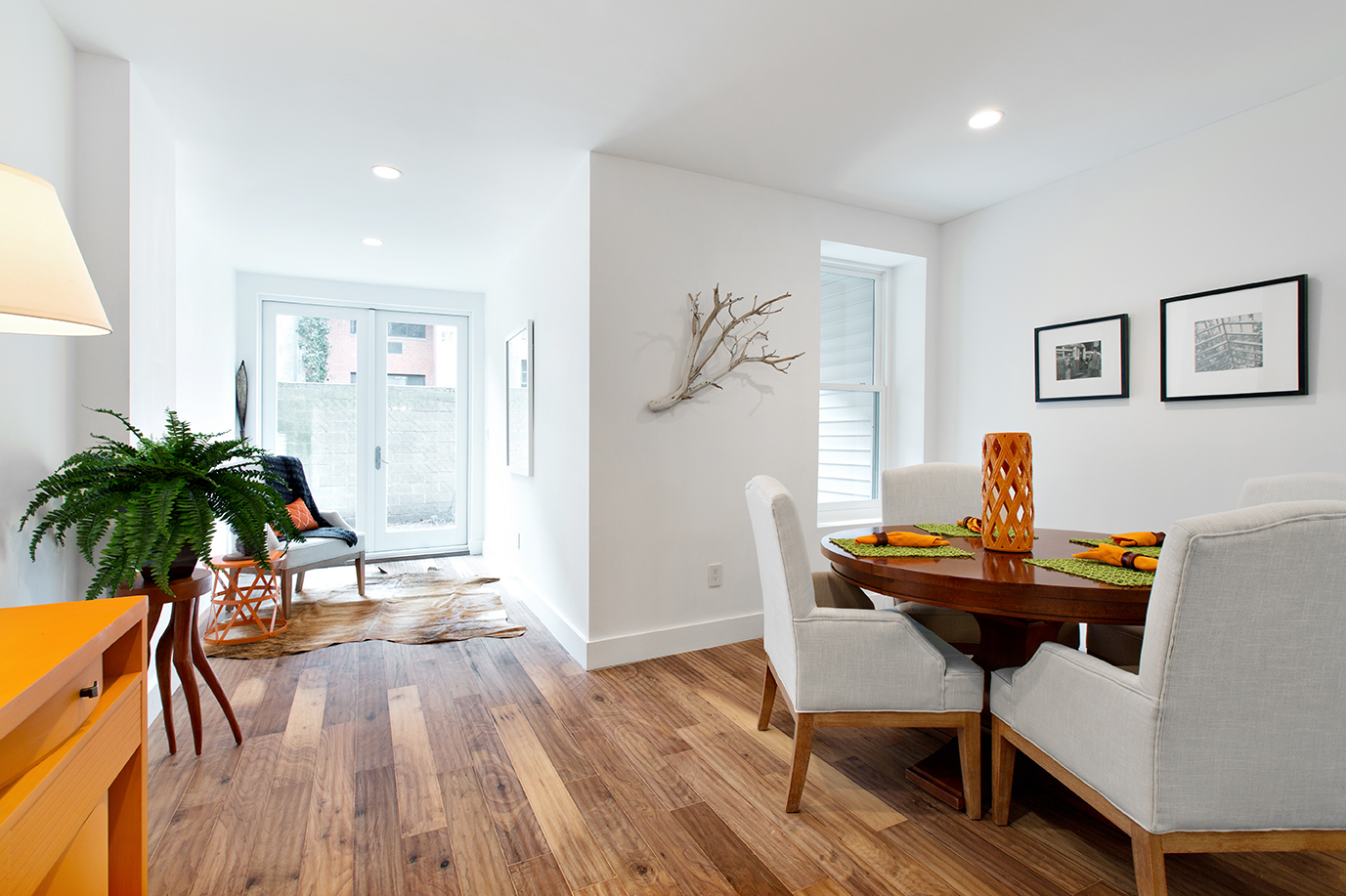 This eat eat kitchen was designed with the family in mind, and the invaluable time spent together at breakfast. We upcycled the deco inspired barcelona orange dresser, and paired the piece with other orange accents in the room. This sun flooded room has access to a glorious back yard, visible from almost every angle in the room. Vintage prints in black and white complete the sophisticated look along with a wonderful tree bark hanging…. reminiscent of fun times together discovering nature.
Ralph Lauren Inspired Bedroom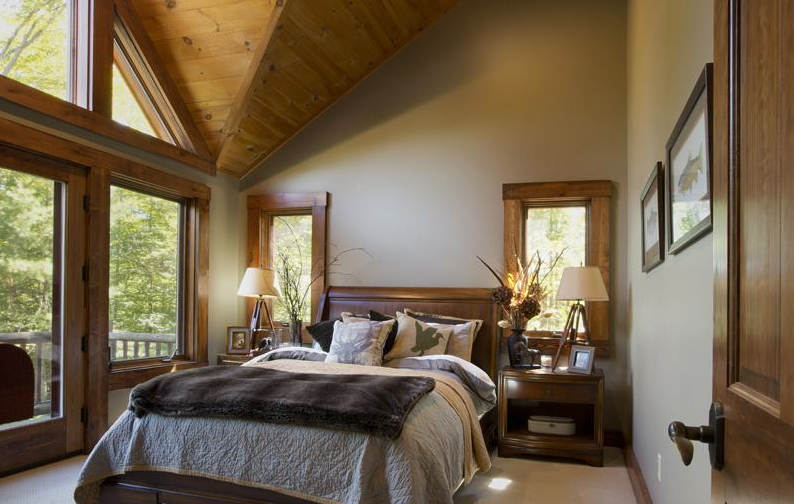 This luxury bedroom brings the outdoors inside with it's warm cherry sleigh bed and nightstands. Hounds tooth bedding in a light taupe, hand made burlap pillows with hand painted ducks (handmade by Evan James Interiors), surveyor tripod lamps, a faux animal fur throw and imported trout watercolor artwork, adorn this Ralph inspired bedroom.
The Dinner Party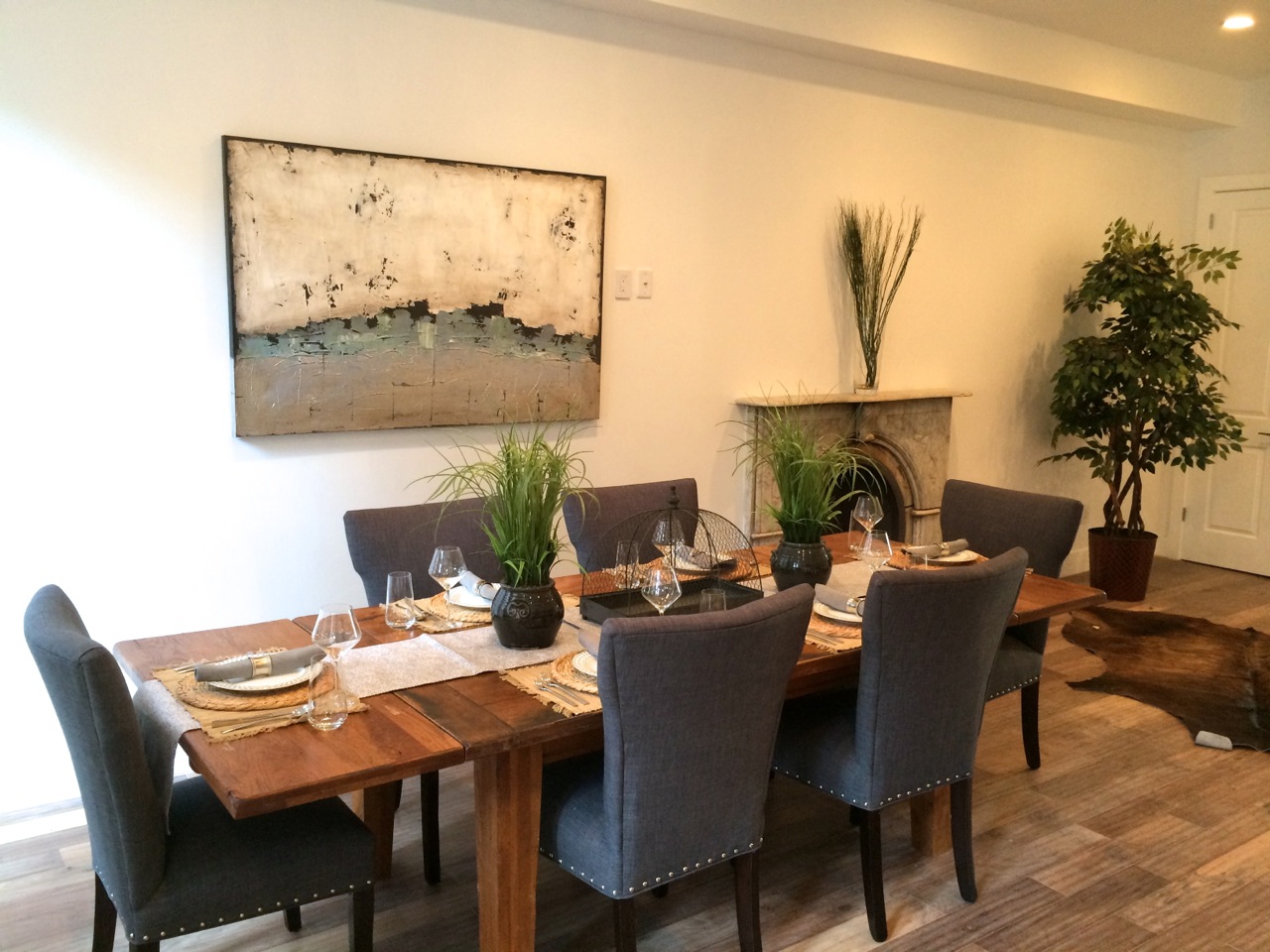 This grand dining room is just waiting for a dinner party. Here we paired the rustic solid wood farm table with sleek grey fabric dining chairs, bringing both finesse and charm to this 30 foot long room. Modern art work along with cow hides from the mid west are paired with a beautiful up-cycled buffet.