HOME STAGING
When it comes to selling your home, let us help you to maximize the potential of your home so that new buyers feel at home the moment they walk through the front door!
Home Staging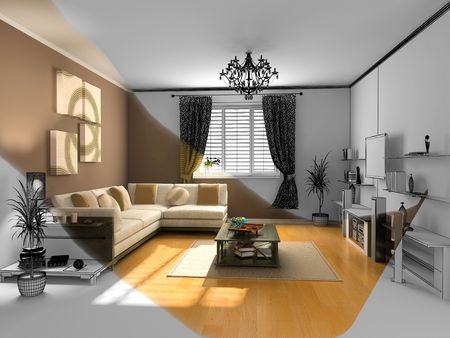 At Evan James Interiors, we know that it can be difficult to know just where to start when it comes to preparing your home to sell. The statistics for Home Staging are staggering… on average a staged home will sell 70% faster than a home that is vacant. With that being said, many homes that are being lived in by their owners, often require some form of transformation in order to make them more appealing for potential buyers. With our "Ready Stage" process and our carefully curated inventory of home furnishings, we can literally prepare your home for sale in just a matter of days. Contact us today for a Home Staging consultation. Given our references and proven track record of selling staged homes for top dollar, you can be assured that you can secure a quality buyer in record time, allowing you and your family to move into your new home.
Transforming an Entrance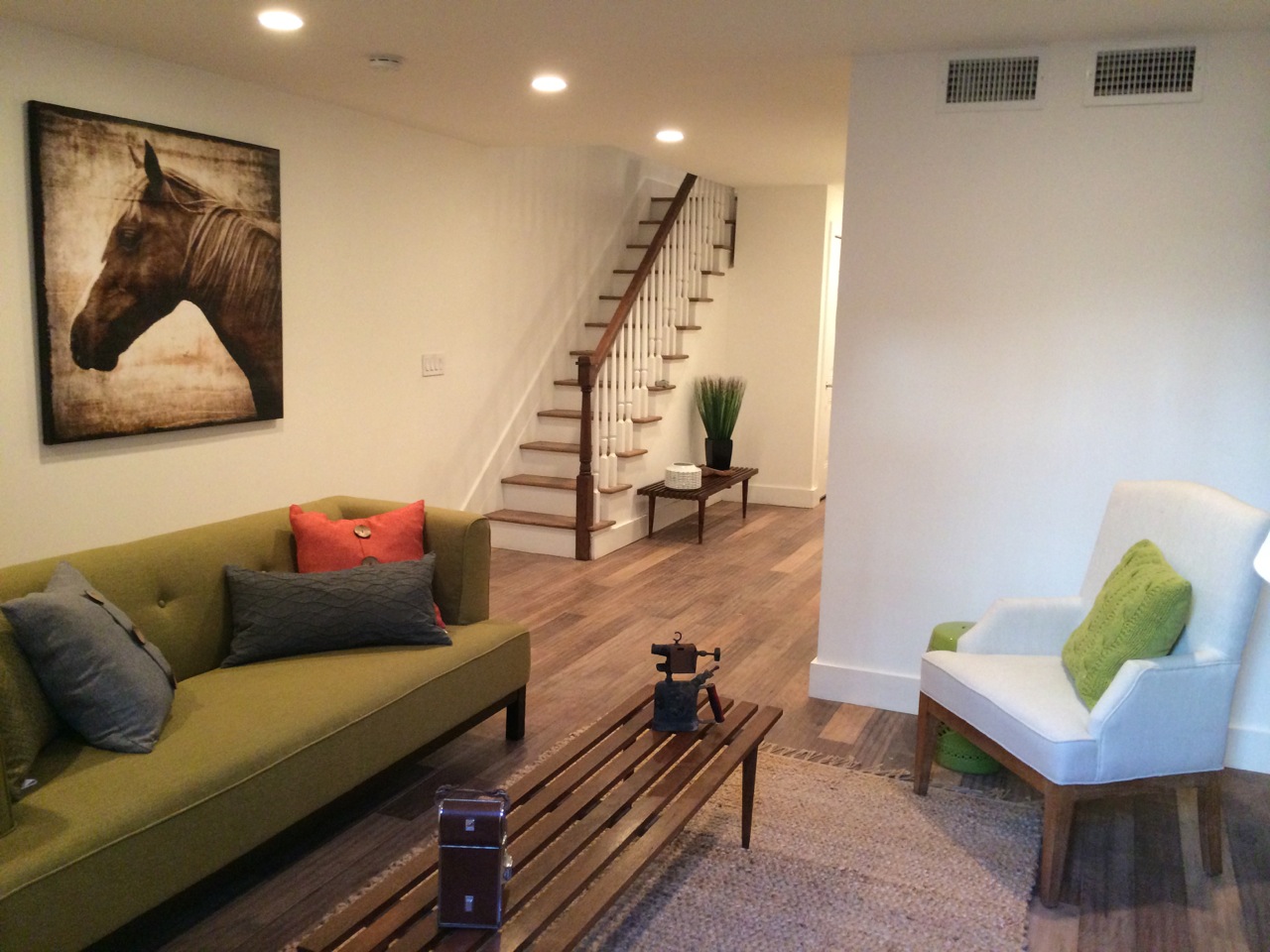 This room was difficult for buyers to understand. It was both an entrance under a stoop, a hallway and a utility room. Woodstone transformed the room into a warm and chic living room that now feels twice the width of the previous setup. Buyers can imagine themselves using the space as a recreational room, and were quite simply amazed with the transformation. "It's like I'm in a different home", stated one potential buyer.
Luxurious Dining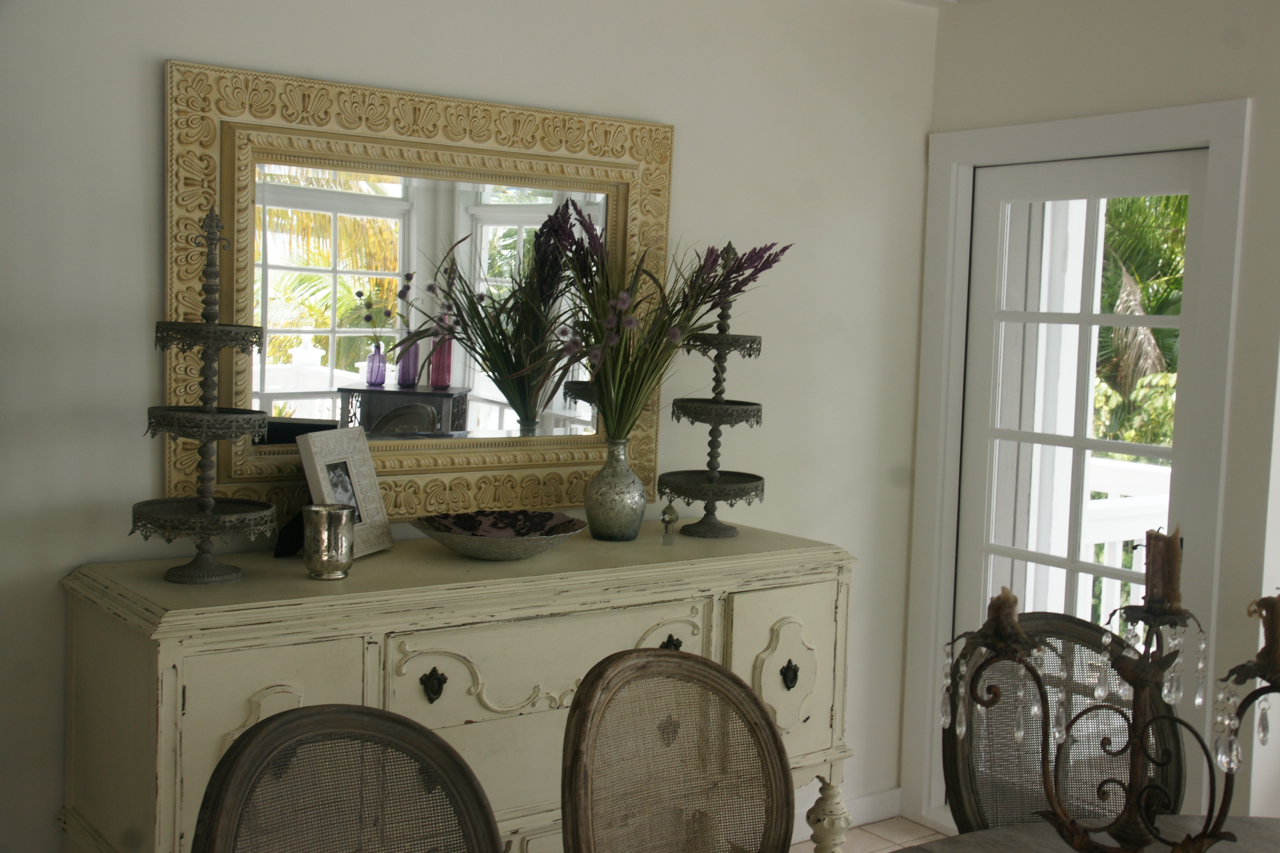 Sometimes, just a few tweaks to a space are all that is required. Here we added a gorgeous upcycled buffet in Antique White, and hung an oversized mirror above it, bringing in the reflection and view of the french doors directly opposite. New cane back French inspired chairs were paired with a rare upcycled oval lion foot table, also upcycled and finished in driftwood grey.The result is a truly luxurious dining experience for the new buyers of this wonderful home.